If you look back to a decade ago, coworking spaces had already started capturing the attention of freelancers and start-ups as affordable and flexible office space solutions. For a few years, it seemed that this mode of working was only meant to cater to the needs of entrepreneurs, start-ups, freelancers, or anyone who wanted to work solo or with a small team. But things have started taking a new turn in the last couple of years when large companies began making an entry into shared office environments. In fact, the year 2017 saw many established firms and companies opening up to the idea of shared office space solutions. For large companies, coworking is not only a quick and easy way to cut costs but also a great human resource (HR) initiative. We tell you why and how:
Why Coworking Spaces are A great human resource (HR) initiative for Large Companies
It helps attract top talent
Today, every large company faces a common challenge: talent acquisition and retention. Skilled talent is scarce, to begin with. As a result, companies are going all out to attract and retain talented employees and huge amounts of money are being spent on talent retention. For the skilled people, the choices are aplenty. Big brands and attractive work profiles apart, the proximity of office also plays a key role in an individual's decision to join a particular company. This is where neighbourhood coworking spaces are making a real difference.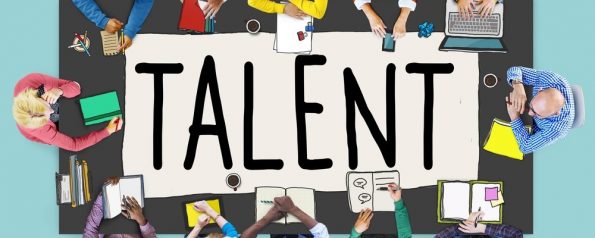 By renting coworking spaces in multiple locations, companies can attract and retain talent in an effective manner. For instance, imagine that a potential employee stays in Gurgaon. Two top companies with offices in Noida are trying to recruit her/him. One of the companies has taken up a shared office for rent near metro station in Gurgaon. Which one will be an attractive proposition for this person, given that both companies are big brands offering lucrative job profiles? Of course, the one with the shared office space will have an advantage due to its proximity near the individual's home. Moreover, due to the same reason, the company will be able to have an edge in retention as well.
It helps ensure higher productivity
Talking of retention, one of the key reasons employees look to change the company is that they wish for a greater work-life balance. The high-pressure scenario at work, long commutes to the office, and constant stress, all boils down to disrupt the work-life balance of employees. As a result, their productivity suffers. In the long term, this can become a cause of concern for the company as well. One way to overcome this issue is to ensure a greater work-life balance, which will automatically translate into higher productivity.
Also Read: Top 7 Coworking Advantages for Mid-Size Companies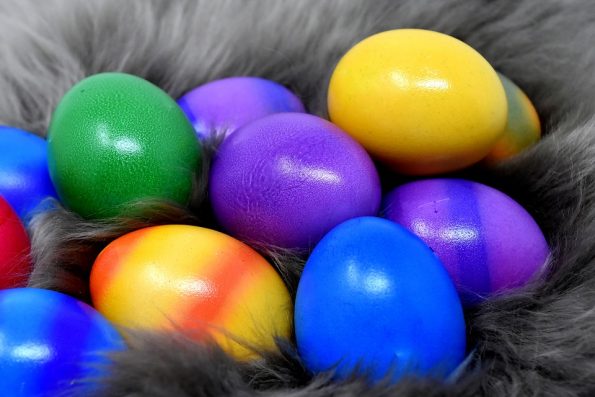 To continue with our previous example, if an employee has to commute to Noida daily, she/he won't get much time to call her/his own. Added to that, there will be the pressure of commuting every morning during the rush office hours. Over a period of time, this will start reflecting in the quality of her/his work. Eventually, that person might feel tempted to look for other work options that offer a better work-life balance. Now, if the same individual decides to join the company working out of the shared office near the metro station in Gurgaon, she/he can save the time otherwise spent on commuting and traffic. With a better work-life balance, her/his focus will be on improving productivity at work. Moreover, such employees will be less tempted to look for other job options. So, by taking up the coworking office for rent in Gurgaon, the company is not just attracting talent but is also helping to retain them and increase their productivity.
Accommodate staffing changes cost effectively
Sometimes large companies have to make unexpected changes in their staffing levels. For an HR department, such changes can mean a whole lot of issues regarding space and resources. Coworking spaces enable companies to glide over these problems in a smooth manner. The main advantage of renting a coworking space is that companies get the option to expand their staff size without having to worry about spending a huge sum in leasing a property and accessorizing it.
Also, co-working spaces enable companies to arrange office for off-site project teams and travelling employees. All these can be achieved at the fraction of the cost needed to come up with an office for rent. For instance, if a company decides to take up an office space for rent in Gurgaon instead of a coworking space, the costs will increase substantially. Then again, there are legal issues regarding the lease, tenure, etc. In fact, the money required to lease an office for small companies in Gurgaon can be more than the amount needed to accommodate a large team in a coworking space. Large companies can save this amount and spend it to retain their staff by offering added perks and bonuses.
They say, the human resource is the greatest of all resources. And we couldn't agree more! By going the coworking way, companies – both small and large- can attract skilled people, retain them successfully, and build an efficient team. No wonder shared office spaces are exploding in popularity these days!