WHAT IS A "SMALL COMPANY" IN INDIA?
As per the companies act 2013 a company is defined as Small or Large based on the paid-up capital and turnover. Any non-public company is a small company if its paid-up capital is under INR 50 lac and the previous year's turnover is under INR 200 lac.
HOW MANY COMPANIES ARE REGISTERED IN INDIA?
As per Corporate Affairs Ministry data for January 2016, the total registered companies in India were 15.27 lac (out of which 10.76 lac was active). This does not include the large number of businesses that are not registered with the authorities.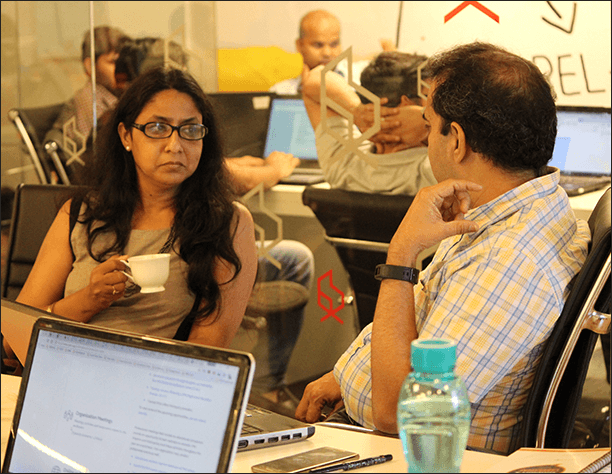 COMPANIES EMPLOYING LESS THAN 100 PEOPLE IN INDIA
Although there is no official data available, it is estimated that 8.6 lac companies in India employee less than 100 people. This is 80% of all active companies.
NUMBER OF SMALL COMPANIES & FREELANCERS IN INDIA?
The number of small companies (employing 3-50 people) in India is estimated to be around 500 lac (or 50 million). Most of these small companies are not registered with the authorities. The number of freelancers (employing 1-2 people) in India is estimated to be around 150 lac (or 15 million). The freelancer's population is next only to the US which has around 53 million freelancers. Main freelancing sectors in India are IT, programming, finance, sales & marketing, designing, videography, content & animation.
Also Read: Difference Between Coworking and Shared Office Space for Freelancers
HOW CAN SMALL COMPANIES & FREELANCERS SAVE COST?
Two main cost heads for small companies & freelancers are:
Employee & their benefits cost: apart from the owner, it is the people or the employees who help you run and scale-up the business. In the initial days, a contribution from each employee is critical for the success of the organization. Their salary and benefits cost can be a very high percentage of your company's initial day's earnings.

How to save money: Small companies & freelancers are advised to keep the fixed salary cost low and provide perks that compensate for the same. These perks don't have to be pricey; instead benefits such as flexible schedules, telecommuting and casual dress codes can do a lot to boost retention. Financial perks can be considered by linking them with business performance. Remember, it's more cost-effective to retain good employees than recruit new ones.

Office space & utilities cost: the second biggest cost for small companies & freelancers is the office space & utility payment. The home office works well till you are working alone, but do not expect an employee to work from your home. Renting an office space or purchasing property is not a cost-effective option, especially in the initial business days. The large payment gets blocked in security deposit (3-6 months of rent), lock-in for 12 months etc. Additionally, you have to manage multiple vendors and utilities payments like telephone, electricity, internet. This can be a big distraction. However, taking office space is critical to attract employees and grow the business. Many companies do not offer contracts to companies if they do not have a credible business address.

How to save money: Coworking space or shared office space, like that offered by companies such as The Office Pass in Gurgaon, India can be a great option for small companies & freelancers, especially when one is not sure of what the future will hold. These office spaces provide facilities that include an office desk & chair, internet access, coffee & tea, printing & scanning and meeting rooms that are shared among multiple members.
Coworking space offers flexible pricing so you do not have to drill a hole in your pocket. The pricing includes utilities payments like internet, electricity etc. You only pay per seat; this way you do not have to pay a fixed fee during the initial days.
By renting Coworking space on a monthly basis, you can save money without a long-term commitment. However, as your business grows over a year or more, you outgrow your Coworking space. If your business is growing rapidly, your team dynamic is expanding, and you're becoming more established in your market, you may want to explore an alternative office solution.