Failure can be a daunting experience for anyone, especially if it is a business failure. One may feel rejected, depressed, and like a complete novice after a business failure. Yes, it's true that overcoming a failed business can indeed be a challenging and emotionally taxing process, but it is possible with the right approach and mindset. Here are steps to help you recover and move forward after a failed business:
💡 Are you looking for Coworking space in Gurgaon, Noida or Delhi? We are just a call away.
Call now:   08999 828282
Top 14 Tips to Recover from a Failed Business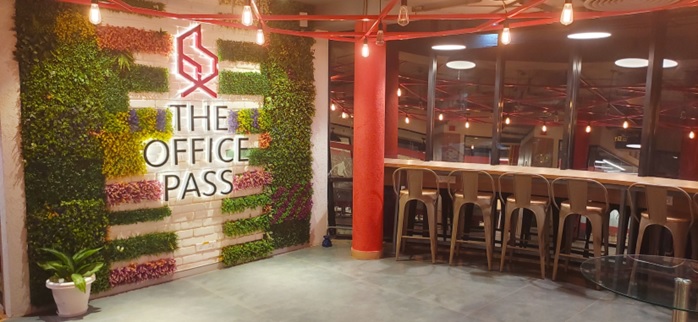 1. Accept Reality
Acknowledge that your business has failed. Denial can prevent you from taking the necessary steps to move on. The sooner you accept it, the better it will be for you to rise again.
2. Analyze the Failure
Take time to understand why your business failed. Was it due to market conditions, financial mismanagement, a flawed business model, or something else? Identifying the root causes is crucial for avoiding similar mistakes in the future.
3. Seek Professional Advice
Consider consulting with a business advisor, mentor, or financial expert who can provide valuable insights and guidance based on their experience.
4. Settle Debts and Liabilities
Make a list of all outstanding debts and liabilities and create a plan to pay them off. Negotiate with creditors if necessary to come up with a repayment schedule that works for both parties.
5. Liquidate Assets
If possible, sell off any assets from your failed business to generate funds that can be used to pay debts or invest in a new venture. This will help planning in a better and cost-effective way.
6. Learn from the Experience
Reflect on your mistakes and the lessons learned. Use this knowledge to make more informed decisions in the future. Take every past mistake as a learning stone for a better business opportunity in the future.
Also Read: 5 Tips to generate more leads through Coworking Space
7. Reevaluate Your Goals
Most importantly, consider whether entrepreneurship is still the right path for you. You may decide to pursue a different business idea or explore other career options to get success in some other field. Research as much as you can about your current goals and if required make changes as per the current market scenario and demands.
8. Develop a New Business Plan
If you decide to start a new business, create a well-researched and realistic business plan. Take into account the lessons learned from your previous venture.
9. Seek Support by Networking
Connect with your professional network, friends, and family. They can provide emotional support and may also have valuable opportunities or advice. Seeking support and guidance from other professionals will truly help you come up with better ideas to manifest for a new business.
10. Secure Funding
Determine how you will finance your new business. This could involve personal savings, loans, investors, or crowdfunding. Set out an initial rough budget and arrange funds accordingly.
💡 SMBs looking for HR, Marketing, Technology and Funding solution for their business, call Hello Jarvis
now at  994 8000 800
11. Stay Committed and Persistent
Building a successful business takes time and effort. Be prepared for setbacks and challenges, and stay committed to your goals. Above all, stay positive and don't demean yourself based on your past failures.
12. Comply with Legal Obligations
Ensure that you have closed your failed business properly by complying with all legal requirements, such as canceling registrations and licenses.
13. Embrace Continuous Learning
Stay up-to-date with industry trends, market conditions, and business strategies to increase your chances of success in your new venture.
14. Mind Your Mental Health
Last of all, remember that coping with business failure can be emotionally draining. So, don't hesitate to seek the support of a mental health professional if you're struggling with stress, anxiety, or depression.
Remember that setbacks and failures are a part of entrepreneurship. Many successful entrepreneurs have faced failures in their careers before achieving their goals. Your ability to bounce back, learn from your experiences, and apply those lessons to your new venture can ultimately lead to a successful comeback. Start again a new business with new aspirations and choose The Office Pass (TOP) to set up your new office. TOP is a leading coworking space provider located at prime destinations of Delhi and NCR.  Contact us for more details at 08999 828282.
FREQUENTLY ASKED QUESTIONS (FAQS):
Question: Is it possible to bounce back from a failed business?
Answer: Yes, many entrepreneurs have successfully recovered from failed businesses and gone on to build successful ventures.
Question: What are the first steps to take after a business failure?
Answer: Begin by assessing what went wrong, learning from your mistakes, and taking time to reflect on your goals and aspirations.
Question: What resources are available to help start over after a business failure?
Answer: Look into entrepreneurship programs, mentors, business incubators, and small business support organizations in your area.
Question: How to bounce back financially after a business failure?
Answer: You can bounce back financially by managing your personal finances carefully, paying off debts, exploring new income opportunities, and possibly seeking financial counseling or assistance if needed.
Question: How long does it typically take to recover from a failed business?
Answer: The timeline varies for each individual and depends on the specific circumstances. It may take several months to several years to fully recover.
Question: How to stay motivated during the challenging process of rebuilding?
Answer: Staying motivated can be tough, but setting clear goals, breaking them down into manageable steps, and celebrating small victories along the way can help maintain your enthusiasm.
Question: Are there successful entrepreneurs who have overcome business failures?
Answer: Yes, many famous entrepreneurs, including Steve Jobs and Walt Disney, faced business failures before achieving great success.