Congratulations! You've brought your idea to life and created a company. Now this company needs to grow. Growth is a common goal for all companies irrespective of the industry or their size. In addition to keeping the existing customer base loyal to your brand, you need to tap into new markets. Coworking spaces are a great option for growing businesses. A survey found that the second highest percentage of coworking space users were employees of companies with a <100 team size.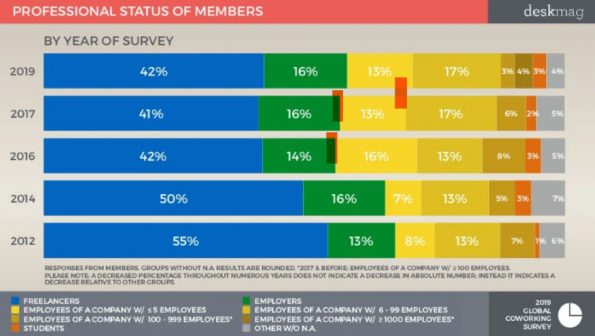 Source: SlideShare
Coworking spaces for business are cost-effective, minimize the administrative work required, open networking doors and more. In turn, they offer many ways to increase business. Let's explore the top 10 strategies for quickly expanding your business from a coworking space as mentioned below:-
Top 10 Ways to grow your business with Coworking Spaces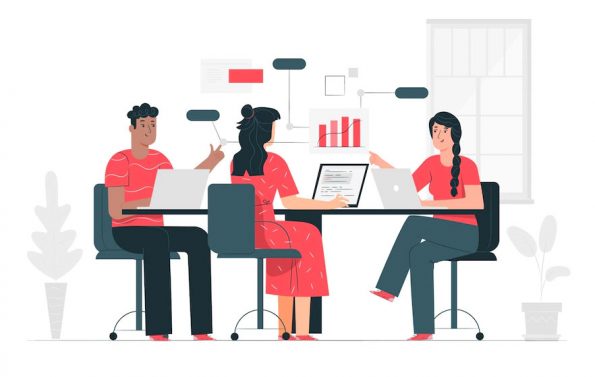 1. Network
Networking opportunities are amongst the most talked about coworking benefits for business owners. Working in the same space as other entrepreneurs and companies makes it easy to meet and interact with others. Coworking space operators like The Office Pass (TOP) usually also organise events for their members to interact and network. Attend as many of these events as you can and make connections with people who have a comparable target audience or products and services that could be related to yours. 
2. Develop Co-Branded Products
Releasing a range of co-branded products is a great way to expand your business. Both brands can use this strategy to tap into the audience of the other.  Some of the biggest brands known to us have seen impressive growth and profits with co-branded products and experiences. Spotify and Uber create a co-branded experience as did rapper Kanye and Adidas released the co-branded Yeezy footwear line. Even competitors, McDonalds and Burger King ran a co-marketing campaign. Find a partner brand with a product that complements yours and get started.
3. Cross Marketing E-mailers
Cross-marketing products and services through e-mailers is easier than creating a new range of co-branded products. You can find many people in your coworking space who would be willing to give your brand a shout out on their emails and newsletters in exchange for a shout-out to their brand on your emailers. Both brands get to reach out to an untapped audience at a minimal cost. You can even consider doing a giveaway. 
4. Get Social Media Help
Social media is a quick and inexpensive way to reach out to a wider audience. There are over 3 billion social media users and the number is constantly growing.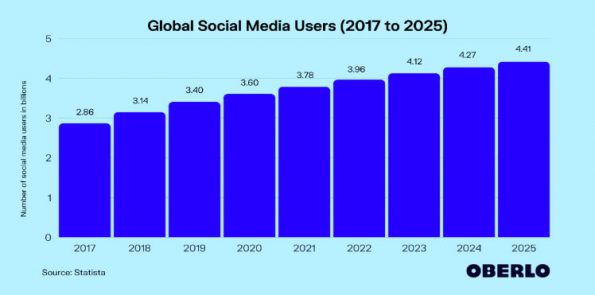 Source: Oberlo
But, you may not have the skills to leverage the full potential of your social media accounts. A number of freelancers and agencies specializing in social media work out of coworking spaces. Work with them to make your accounts more active, target the right audience, engage with customers and generate new leads.
5. Host Events
When you choose a coworking space, look for one that has individual workspaces as well as spaces where you can host meetings, seminars and other events. You can book this space as and when you need it. Plan workshops for potential customers, meet and greets, and other events that your target audience would be interested in and use the seminar halls and meeting rooms in your coworking space to host such events. The easy accessibility to such spaces and knowing that they are equipped with audio visual equipment required for making presentations is one of the important coworking space usage for business growth.
6. Optimize Your Website
Anyone can build a website but does your website offer customers a smooth purchasing experience? One of the important coworking space benefits for startup entrepreneurs is the connections it helps build. Work with web developers on your coworking floor to update your website with easier navigation, powerful visuals, user-friendly customer onboarding forms and more. Make sure your website is optimized to work on mobile screens too.  Don't forget to add a good call to action at strategic places on your website.  
7. Focus On Content Marketing
Publishing good content is important when it comes to growth strategies for business. Content includes everything from articles and blog posts to infographics, videos, white papers, case studies, etc. Good content positions your brand as a thought leader and improves organic traffic to your website. Adding a blog can increase traffic by 55%.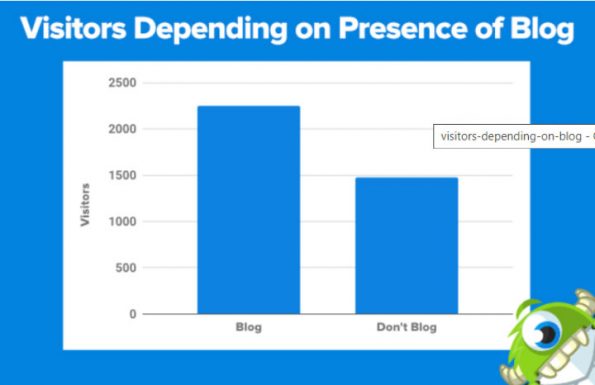 Source: OptinMonster
You may not have the skills or the time to create content regularly. In a coworking space, you can leverage your network to find content creators. 
8. Ask For Referrals
Another way to grow your business is to ask for referrals. People will trust brands referred by their friends and family more than they will trust advertisements. A survey found that 92% of customers trusted referrals from people they know and 13% spent more than usual customers. Referral marketing is a tried and tested marketing strategy and coworking spaces make it easier to implement. Give other people in your coworking space referral codes that they can share with their network. 
9. Scale Operations Remotely
As your audience expands, you'll find that you need to scale up operations as well. Coworking spaces make it easy and cost-effective for businesses looking at growth. When you need to hire more people, simply take up an additional desk. It's a much cheaper option as compared to having to move to a bigger office.
10. Find Reliable Freelancers
Coworking spaces are very popular with freelancers. Since you're working in the same space as them, it's easy to see their work, assess their reliability and work with them for your projects. Freelancers are good partners for your social media management, content creation, packaging design, accounting and more. 
In Conclusion
A coworking space offers many opportunities for growing companies in all spheres of business. To experience these benefits, you need to choose the right coworking space like The Office Pass (TOP). There are many good locations for Coworking space in Delhi, Noida and Gurgaon, ergonomically furnished and equipped with all the must-have office infrastructure, The Office Pass (TOP) has everything you need from a coworking space. To know more, reach out to us at 08999 828282.